Dentist Digital Marketing and SEO Expert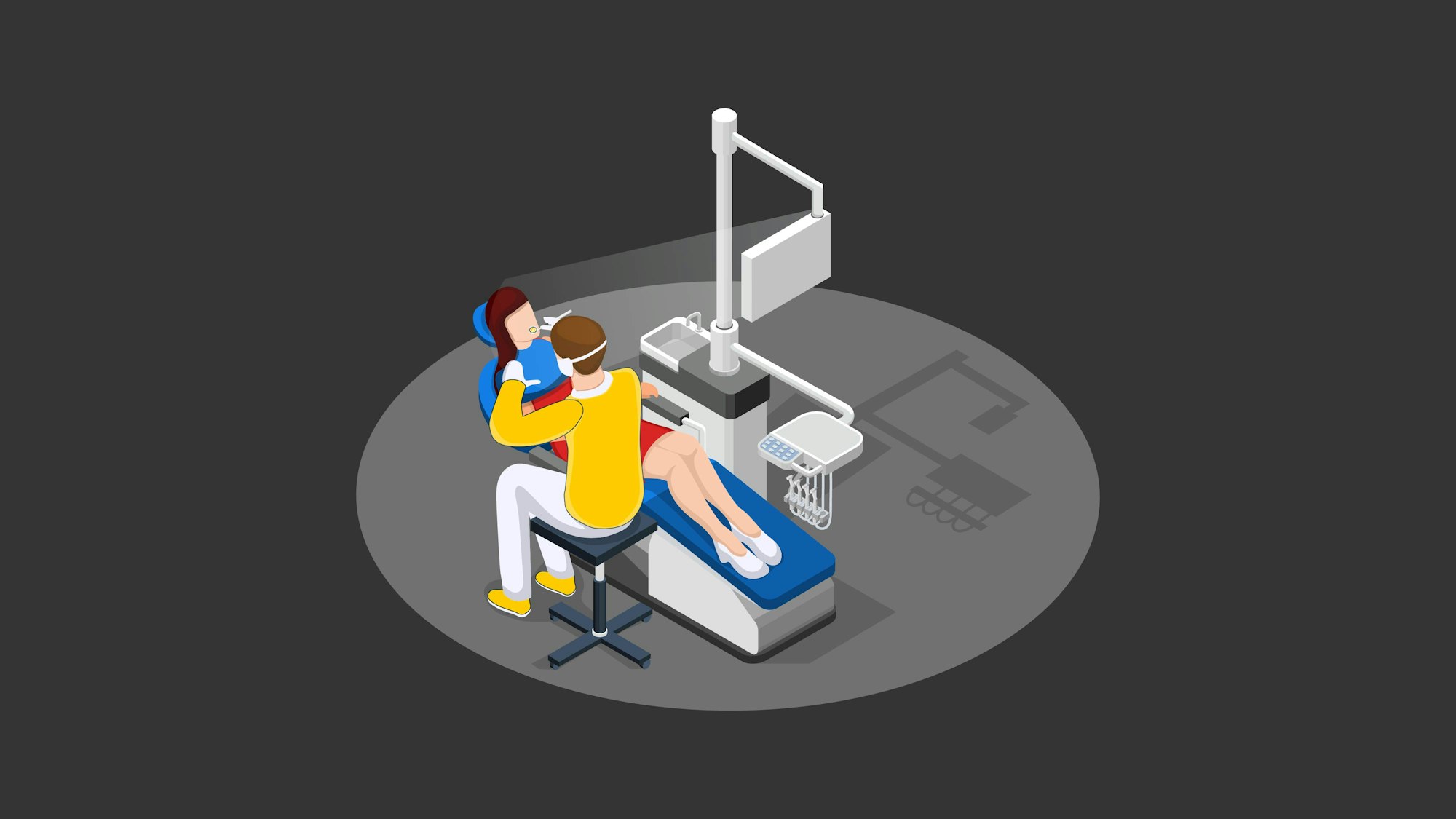 Zahid Karakaya assists dentists in reaching a wider audience online. He audits and optimizes dental clinic websites, employing a mix of SEO, Content Marketing, and Social Media strategies to enhance dental queries and appointments. He also creates high-conversion websites tailored for dentists.
Dentist SEO: What Is It?
SEO, or Search Engine Optimization, is the art of improving a website. Through these efforts, there is a higher likelihood of better ranking on Google's search engine results, leading to increased traffic and conversions.
SEO is the most profitable digital marketing method available. When a website is well-optimized, it continues to attract traffic as long as it ranks high on Google, unlike paid advertisements.
Working with SEO experts is crucial for converting traffic for your core services such as Dental Clinics, Orthodontic Specialists, Dental Implants, Transparent Aligners, and other cosmetic dentistry services.
Dentist SEO can help a dentist increase traffic and customer appointments in the long run. A well-optimized website with the right content is needed to answer many questions from your customers.
Dentist SEO also requires continuous efforts to promote the business and website locally through local SEO.
Local SEO requires enough local signals for Google to find it - showing that your website is the best local business website. To achieve this, you need customer reviews to prove the quality of your dental services. Creating local business listings is also necessary, so customers can find your business using the most important local business directories. These listings also allow Google to verify you as a legitimate local business.
Benefits of SEO for Dentists
SEO and Local SEO offer long-term benefits for dentists, such as increased traffic, more clients, and a rise in phone inquiries, making them a solid long-term positive investment.
I recommend every business to start by utilizing a combination of SEO, Content Marketing, and Social Media to promote their services. This trio not only helps boost traffic instantly but also lays the groundwork for sustained traffic and conversions in the long run.
Potential clients seeking local dentists or cosmetic dentistry clinics will invariably turn to Google before exploring any other website. Google's local dentist listings are highly trustworthy primarily due to positive signals endorsed by Google, with reviews being paramount.
Hence, it is crucial for your dental clinic's website to appear in various types of searches that people make to find information about treatments like teeth whitening, clear aligners, veneers, crowns, and implants.
What Does SEO for Dentists Include?
Optimizing a dentist's website involves a comprehensive strategy, including long-term website audits, website improvements, enhancing Local SEO signals (directories, etc.), content creation, and more.
Each element brings your website closer to the principle of increasing traffic and gaining consistent new clients and retaining them.
1. Website Audit
An experienced SEO expert examines your website to identify all pages that can be improved to increase the chances of ranking higher on Google. Focus will be on fixing all errors to ensure your clients have a seamless experience and Google can easily crawl your website.
We will make improvements in your website's titles, internal linking, optimize page loading times for mobile users, and much more.
2. Keyword Research
We analyze the types of queries and questions your target clients search for. Then, we ensure your website contains the highest quality content to answer these queries, ensuring Google ranks your website at the top of search results for each query.
This keyword research will guide the creation of new content needed for your website and identify any external content used to promote your business.
3. Local SEO for Dentists
Local SEO for Dentists requires optimizing your Google My Business page and all existing local listings for your clinic or practice. It also helps you find new high-quality directories to enhance your business and increase your reviews.
Increasing your business's review count should be a top priority. Ensure to request reviews from all your clients.
4. Page Optimization
The SEO expert creates websites or individual pages to help you rank at the top of Google, utilizing all necessary signals for ranking a page or an entire website. Improvements may include Conversion Rate Optimization and Technical SEO recommendations, which may require development work. If needed, I also offer professional web development services. These enhancements will increase the conversion rate of your increased traffic.
5. Backlink Analysis
We analyze all existing links pointing to your website. This is an important task as it helps us identify potentially harmful backlinks that could jeopardize your website's health.
The most dangerous backlinks for a dental website are the ones purchased rather than earned through sponsorships. If your site has received a manual penalty due to purchased links, removing these can help lift the penalty.
6. Directory Audit
The SEO expert reviews existing directory listings to ensure they are optimized for easy indexing by Google. Consistent and accurate contact information is crucial for local directory factors. Keeping all information uniform and updated across all websites is essential.
Additionally, we will ensure your dental practice is listed on websites that feature the most crucial local businesses, allowing Google to validate you as a legitimate local business.
7. Link Building
Links, or backlinks, are crucial components of ranking at the top for essential keywords on Google. In SEO and Content Marketing efforts, we work together to find new backlink opportunities that help showcase your professionalism and expertise. This process is linked to high-quality content representing your expertise. It requires a content budget to collaborate with significant SEO copywriters.
8. Technical SEO
Technical SEO examines the technical aspects of your dental practice website, optimizing them to enhance visitor experience. It also takes into account how easily Google can crawl your website.
Prioritizing improvements like page loading times will ensure any issues hindering a good user experience are rectified.
9. Content Creation
Your potential clients will have numerous questions about your services before making inquiries or appointments. We will identify these questions and create the most informative content possible to assist in their learning process.
Addressing customer inquiries enhances your dental clinic's brand awareness and boosts trust in your expertise and practice.
What's Included in Digital Marketing for Dentists?
Step 1 - Analyzing Your Current Digital Marketing Strategy
We will review your website and identify areas for improvement before making any changes. Understanding what works and what doesn't in promoting your dental clinic is essential. We will assess your existing content and identify where improvements can be made to make it more suitable for ranking at the top of Google.
Additionally, we will start looking for other improvements that can enhance your potential clients' user experience on your site. This will lead to increased conversion rates and, consequently, more potential clients.
Step 2 - Researching Your Competitors
If your competitors are outperforming your business, we will investigate the reasons behind it. We will examine your competitors, determine what they excel at, and identify their strengths and weaknesses.
This analysis will also include studying how your competitors are building links to their website. We will create a custom link-building strategy tailored for your dental website.
Step 3 - Creating a Dentist SEO Strategy
Once we understand your website and its current ranking potential, we will create a tailored improvement plan within your budget.
This plan may involve dedicating time to improving the
existing content, starting a link-building strategy, or creating new content.
Step 4 - Implementing the Dentist SEO Strategy
After receiving your approval, we will implement the strategy. For on-site changes, we will require access to your website. All changes will be discussed and approved before implementation. In most cases, implementation will be gradual, allowing you to monitor the results in real-time.
Step 5 - Monitoring and Adjusting the Strategy
We will regularly monitor the changes made to your website to ensure they are producing the expected results. We will use various tools and methods to track your website's ranking improvements, organic traffic growth, and conversions.
If necessary, we will adjust the strategy based on the performance data obtained during the monitoring phase.
Step 6 - Reporting the Results
We will provide detailed reports outlining the progress made, including improvements in website rankings, organic traffic growth, and conversions. These reports will help you understand the impact of our efforts on your dental clinic's online presence and customer acquisition.
By following these steps, we can help you achieve higher rankings, increased website traffic, and more clients for your dental clinic.
Getting Started
1. Get a Free SEO Analysis
Send me the URL of your website, and I will provide a free analysis in video format tailored to your website and business plan. The marketing analysis includes an examination of your website's usability, SEO, social media profiles, and a review of all paid advertisements. We will break down the recommendations into easy action points.
2. Receive Your Dentist SEO Plan
If you like the SEO analysis, I will send you a digital marketing plan. This plan is a detailed outline explaining how to gain more potential customers through your website and precisely outlining our strategies. You can get this plan for free! You can request us to implement it or do it yourself.
3. Choose a Digital Marketing Strategy
If you choose my expertise as a digital marketing professional for dentists, we will work together to review and approve the best strategy for your dental clinic. Instead of working with an agency, you will have all the solutions you need in one person. Depending on your budget, strategies will focus on optimizing your website for SEO, running your PPC campaigns, writing content for your website, and optimizing your website for monthly conversions.
4. Watch New Customers Roll In!
This is the exciting part! We will handle every aspect of the SEO work, check in with you for approvals as needed, and send you a "plainly written in Turkish" report at the end of each month. This report will demonstrate the increased number of potential customers resulting from the increased traffic to your website.
SEO Specialist for Dentists
Since 2017, I have been involved in numerous SEO projects for dentistry, assisting in increasing both visitor and customer numbers. I achieved this by consistently employing tried-and-tested digital marketing strategies tailored specifically for dentists.
I take pride in the level of knowledge I have independently acquired about various dental treatments available in the dental industry today. My experiences have contributed to the local improvements of many dentists, making them the preferred choice for new patients and referrals.
As an SEO and Content Marketing expert, I combine my in-depth experience with dentists to create a customized digital marketing strategy for your business. I will also learn about your unique differentiators and expertise, ensuring that every visitor to your website sees and becomes aware of your business approach and tone.
Frequently Asked Questions
Who will be working on the SEO project?
One of the advantages of working with Zahid Karakaya is having a team of experts. Depending on your needs, we will collaborate with designers, developers, copywriters, content marketers, search marketers, social media specialists, or PPC experts. To streamline operations, a Project Manager oversees each campaign, ensuring everyone moves in the same direction.
What qualifies you to work with dentists?
Because we've done it before! Working with dentists is not the same as working with any other profession. We ensure that the information published on dental websites always adheres to the best practice guidelines of the Dental Association. To accomplish this, we collaborate with individuals who have previous experience working on dental websites and conducting SEO for dental practices. We also work closely with our clients, always seeking their approval before publishing any content!
How will I know what is being done?
You can reach out to me at any time. Depending on your preference, you can receive updates from me via phone or email weekly. Additionally, at the end of each month, I will send you a straightforward report in plain English, detailing the work done and the results achieved.
How quickly can you bring in new customers for me?
Search Engine Optimization (SEO) is a process that takes months rather than days. Typically, we see improvements by the third month and significant gains by the sixth month. We emphasize that SEO is a long-term strategy with long-term results.
If you need customers quickly, we recommend running a PPC (Pay-Per-Click) campaign alongside your ongoing SEO campaign. However, please note that dentists cannot benefit from this marketing strategy due to advertising restrictions. PPC can bring in new customers much faster.
Can I cancel a campaign at any time?
Yes! I'm always saddened to see the dentists I work with go, but I firmly believe that you should not be tied to long contracts. If you don't see the results you expected, you are free to cancel your campaign. I only request a one-month notice to be able to wrap up any ongoing work.